Alpe Cimbra - Folgaria, Lavarone and Luserna, Trentino

Your search
Folgaria: Hotels, B&B, Residence and holiday apartments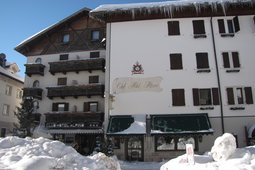 The Club Hotel Alpino is located in the center of Folgaria, yet very close to the wonderful slopes, snow park and babypark of the Folgaria area. A tradition of hospitality since 1902!
offers
13/03 - 21/03/2021

from 124€ per night
Characteristics
Attention to details and the guests' needs combined with love for good food, that is what makes the Antico Albergo Stella d'Italia a warm and welcoming place.
offers
18/12 - 26/12/2020

70€ per night

18/12 - 26/12/2020

65€ per night

10/01 - 07/02/2021

55€ per night
Characteristics
This Family Hotel is located just a few steps from the center of Folgaria and therefore an ideal starting point for easy trekking and bike tours to discover the wonders of Alpe Cimbra. It is also close to the ski-carousel, with all its skiing and winter activities.
offers
04/12 - 08/12/2020

from 230€ for 4 nights

08/12 - 24/12/2020

from 150€ for 4 nights

04/12 - 26/12/2020

from 39€ per night
Characteristics
Residence Serrada is the ideal holiday destination for families who want to spend their holidays in Folgaria. It is located in the centre of Serrada, just 4 km from Folgaria, and offers its guests all the amenities and services they need.
offers
02/12 - 13/12/2020

from 17,50€ per night
Characteristics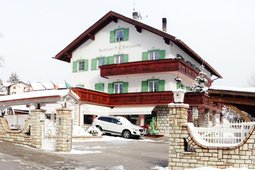 The Residence La Madonnina is situated in an ideal position in summer and in winter. It is immersed in the greenery and suitable for families looking for a holiday in the name of peace and relax. The residence is very close to the ski slopes.
offers
09/01 - 05/02/2021

600€ per week
Characteristics
The Hotel Martinella is located in Serrada di Folgaria (4 km), at the beginning of the chairlift that connects the hotel to Skitour dei Forti (about 80 km of slopes). Just a few steps away there are: ski-school, ski-rent, ticket office, bar/restaurant (La Pendana) and much more.
offers
04/12 - 19/12/2020

from 39€ per night

19/12 - 27/12/2020

from 55€ per night

26/12 - 06/01/2021

from 70€ per night
Characteristics
This beautiful mansard is furnished with refinement and comes with four beds. It is situated in a quiet and sunny area in Folgaria, popular mountain holiday area in the Trentino region, just next to a winery, a playground, the doctor's, a recycling area, a minimarket...
The Grand Hotel Biancaneve is located in Costa di Folgaria, wonderfully surrounded by a lush vegetation, beautiful landscapes and breathtaking mountain peaks. It is one of the most beautiful high plateaus in Folgaria.
The soul of Alpen Hotel Eghel is deeply mountain like and dressed of elegance and sophistication. The genuine Trentino's character, the welcoming with open heart, together with the attention to details and the open spaces: a perfect synergy of tradition and modernity.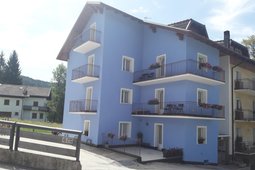 The house is located in a quiet area, not far from the town centre, which can be easily reached in ten minutes' time. The spacious apartments are perfect to enjoy your holidays with all necessary comforts.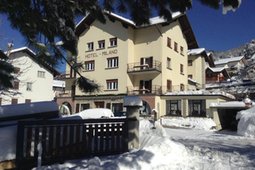 The Hotel Milano is located in a quiet and beautiful position in the centre of the village. The hotel has been run since 1958 by the Cappelletti family, who is always ready to satisfy every need of every guests, the frequent and the new ones.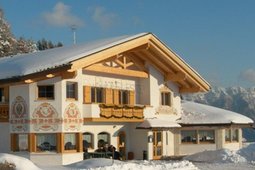 Restaurant B&B Cogola is located in Serranda, only 5 minutes from Folgaria. It is in a very panoramic position with breathtaking views of the Pasubio mountain chain, where the World War I took place. The restaurant features a wide car park and a green playground for children.
Hotel Lares is situated in an excellent location (Serrada Folgaria) to reach the nearest ski lifts (only 500 m far from the ski-slopes of Serrada-Dosso Martinella, which are connected to the whole ski area of Folgaria-Fiorentini).